CONSTRUCTION SUPPLIES
Services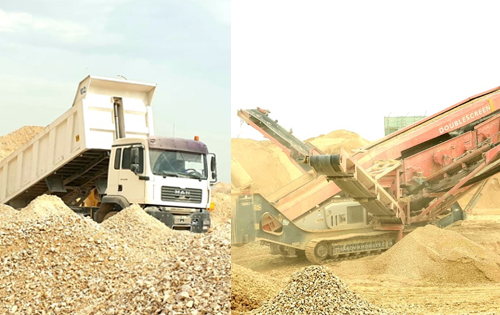 TRANSPORTATION & HEAVY EQUIPMENTS
Gravity Construction Supplies rents heavy equipment such as dozers, wheel loaders, excavators and trenchers.
Time and schedule are of pivotal importance in construction and the ability to push the work at a job site depends on the contractor's capability and flexibility in mobilizing the required heavy equipment.
With its Qatar associates and supplier networks, Gravity can supply heavy equipments.
We provide the service for any material transportation & client satisfaction. Time to time containers moving, drinking water, sewage water, flatbed trailers, etc…. We have 11 years vast experience in transportation sector.